DESCRIPTION
An employer resource to control absenteeism and accommodation costs while providing a physician concierge to those employees with complex mental & physical health issues.
WHY IT'S NEEDED
While 'Absenteeism on Demand' driven by overwhelmed physicians and external 'absence amplifiers' negatively affects businesses, employees with serious medical issues are also greatly impacted by the inefficiency of the health care system and difficulty in accessing & funding mental health care.
TRIAGE OF ABSENCE
To uncover employees needing more and those taking advantage.
PRO-ACTIVE & INNOVATIVE
A review of the medical record of all absenteeism claims greater than 10 days and accommodation requests to verify their medical or non-medical origin and to validate quality of care, ability to work and physician compliance, the key performance indicators of absence costs.
ENABLING EVIDENCE-BASED MEDICAL CARE
Leveraging information from stakeholders, validated metrics and guidelines with cooperative doctor-to-doctor communication enables the highest quality care for faster return to health and work.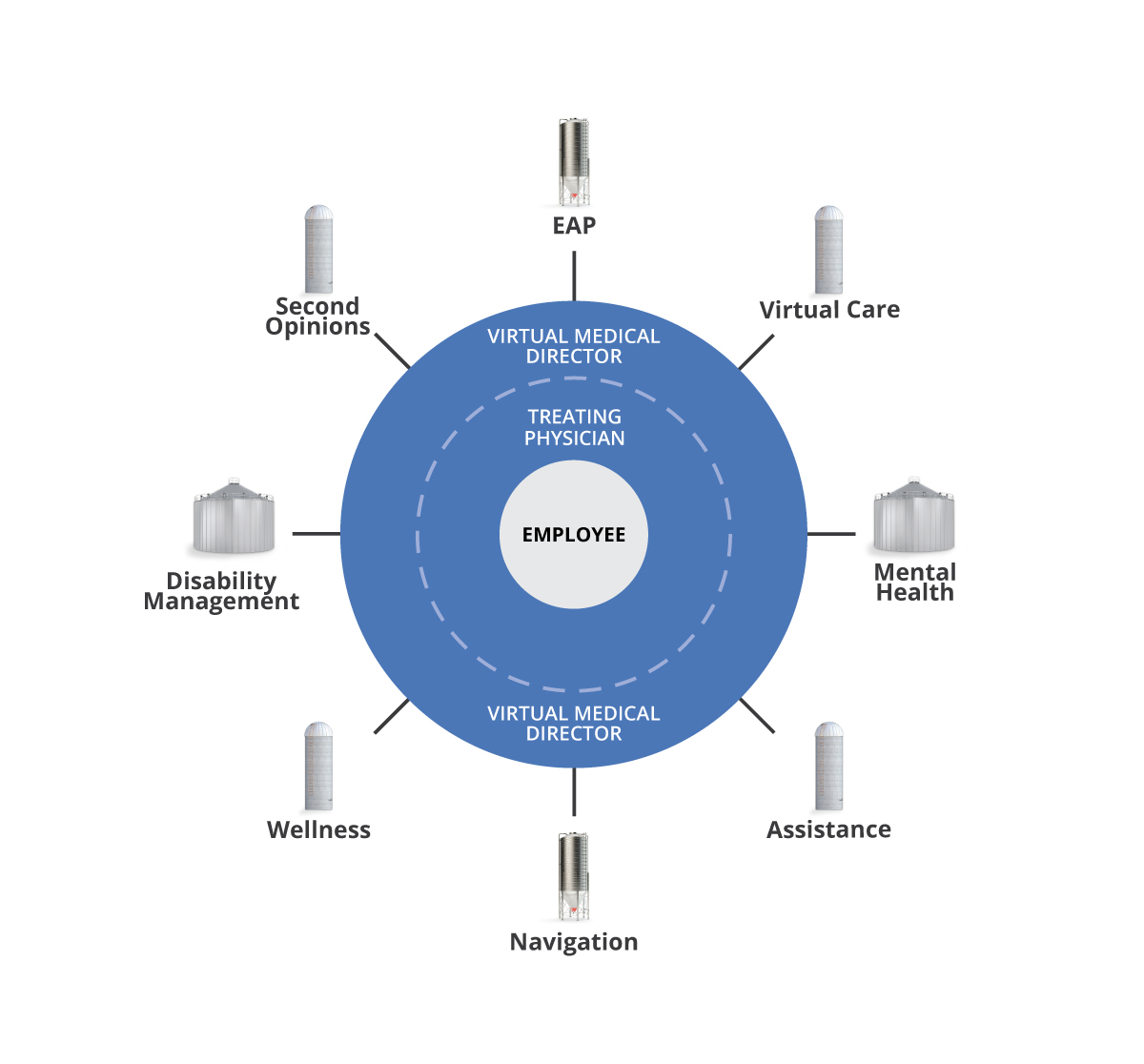 SAVINGS FUND CARE
Uncovering those taking advantage generates immediate savings to fund targeted care, supported cooperatively with the treating physician by MedExtra's physician led care management team for faster return to health & work and a healthier corporate bottom line.
SOME OF THE DETAILS
Crafting & implementation of Plans of Action for care are included in the service. Employers only pay for medical record retrieval and third-party care, the latter on a pre-approved basis.
BENEFITS
Clarity, goodwill & lower benefit and disability costs for employers. Clarity, faster optimal care & funded mental health for employees.
IMPORTANT POINTS TO HIGHLIGHT
When illness strikes, employee stress levels skyrocket, with overwhelmed physicians, delays in the healthcare system and ineffective absence solutions all making it seem that no one is in charge. While only a very small percentage of employees take advantage of this disarray, their absence increases the stress & workload for all. The Virtual Medical Director is a unique offering:
Co-operative and Collaborative – With treating physicians
No Costs Incurred – Without Pre-Authorization
Help Desk
Medical Resource Network – Reduced waiting & faster care
Focus on Best Practice Guidelines Care – For optimal outcomes
Personal Physician Concierge – When serious illness strikes
No Fees for Employees
Compliant with Employment Laws, Regulations & Privacy
WHEN TO USE THE VIRTUAL MEDICAL DIRECTOR
HELP DESK – Understanding or information when an employer's concerns arise:
Absenteeism greater than 10 days & repeated absenteeism
Opaque absenteeism for 'Medical reasons'
Accommodation requests
Wait listed procedures & care
Undiagnosed medical issues
Ability to work